::: TECHNOLOGIES
The company IK STEEL s.r.o. owns the following technological equipment:

combined hydraulic profile shearing machine PEDIMAX 1002 for cutting of metallurgical materials of various profiles, cutting of sheets up to thickness of 20 mm and punching of various holes

hydraulic shears CNTA 3150/16A for cutting of sheets up to thickness of 16 mm

belt saw BOMAR STG 230 G

belt saw BOMAR STG 320 DG

plasma chopper For CUT 75

upright drilling machines

radial drilling machine VR 4

lathe

milling machines

grinding machines

welding machines in safety atmosphere C02 – 15 pcs

welding machines ZU 315 – 6 pcs

compressors SHNEIDER – for jetting of materials

jetting machine

plate coating pistols

high pressure spraying machine WAGNER FINISH 500

auto crane AD 28 1 pc

auto crane AD 20 2 pcs

auto crane AD 080 3 pcs

assembly platform LIAZ MP 22

assembly devices

jetting cabin (15 m/ 4.5 m)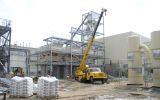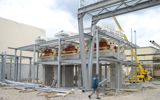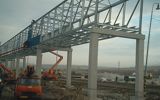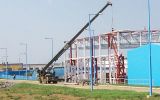 For traction masts we have been awarded by the CERTIFICATE from the Technical and Testing Civil Engineering Institute in Bratislava, an authorisation for welding of railway steel structures similar to bridges.

At present the company is preparing for certification under the EN 729-2 standard – quality requirements for welding.